What is Addon domain.
The Addon domains allow you to control multiple domains from your single account. An addon domain links as a new domain name to a sub directory of your account's public_html (document root) directory, and then stores its files in that sub directory. This means that you can host additional domains in your account.
You can give an addon domain email addresses, forwarders, and more the same way as a primary (main) domain on the account.
Create an addon domain.
To create an addon domain, perform the following steps:
Login to cPanel, under DOMAINS section, click on Addon Domains

Enter the new addon domain's name in the New Domain Name text box.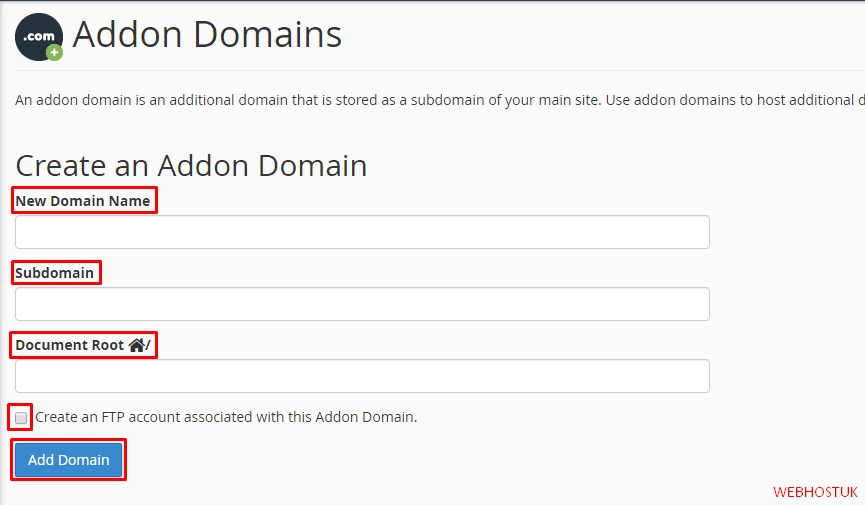 Enter the directory that you wish to contain the addon domain's files in the document root text box.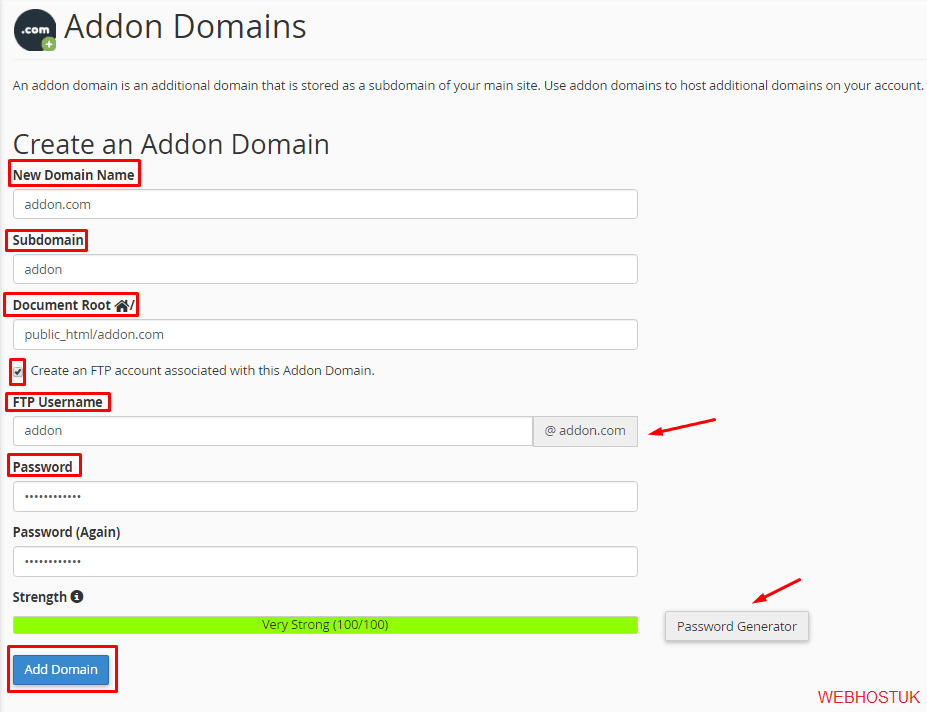 Note:- When you enter the domain name, cPanel automatically populates the Subdomain or FTP Username text box. To create multiple addon domains with the same username and different extensions (such as addon.com and addon.net), manually enter a unique username in the Subdomain or FTP Username text box.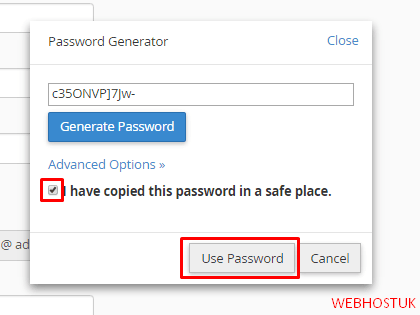 Click on Password Generator, select I have copied this password in a safe place, Click on Use Password. 
And Click on Add Domain.
Now that your addon domain name has been added to your cPanel you can go to that folder and upload your web site files. Once the propagation takes place your web site files and emails for your addon domain name will be live on the internet.