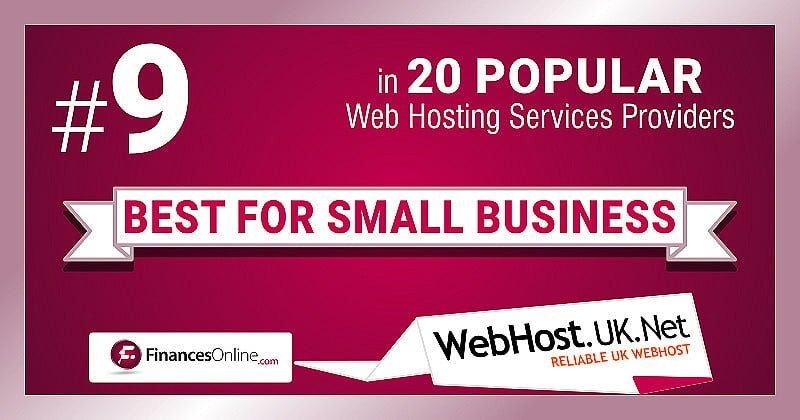 We are pleased to share Webhost.UK.Net is listed in 20 Most Popular Web hosting provider in small Business Listing for 2017 Which was published a few day back by Financesonline.
Financesonline is renowned name as market analyst for its reviews related  to  IT products and service providers, this guys conduct one of best research and put forward comparison of thousands of IT products and service providers on there portal.If you are looking for web hosting company they can surely help you compare top providers with best results.
To be listed on financesonline is a prestigious thing. We are happy to be on 9th position for most popular Web hosting provider for the year 2017.
We would like to thank Financesonline for their hard-work, we would also like to thank our loyal customers who have been part of our journey since 2003.Without your support and belief all this would not be possible, with a promise that we will strive hard to provide the best Web hosting service in near future.