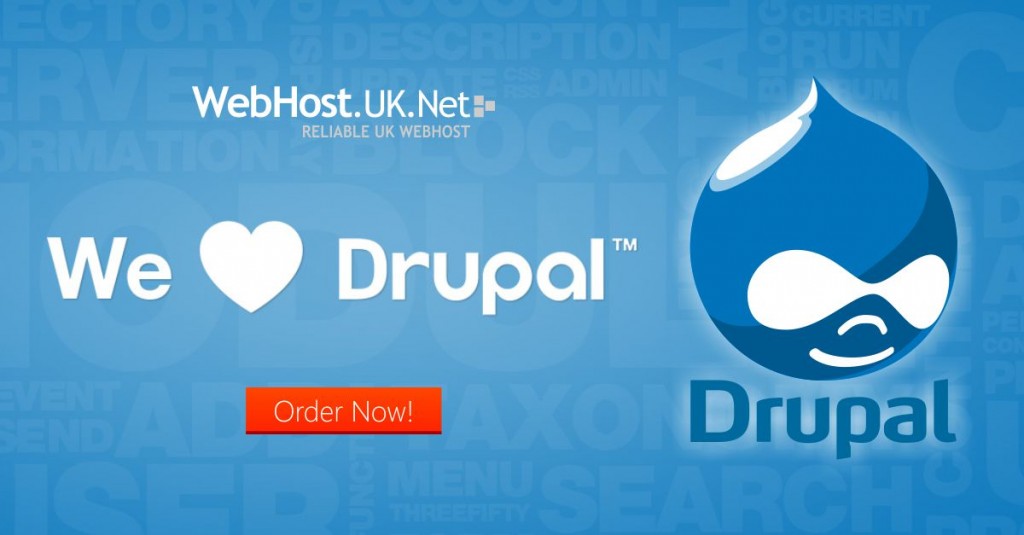 Monday, March, 3, 2014, London, United Kingdom: UK Web Hosting Provider, WebhostUK LTD (https://www.webhostuk.co.uk) announced the launch of ideal and optimized Drupal Hosting plan to fulfill client requirements.
Drupal is well known free and open source content management framework which is based on PHP. More than 2% of websites on internet uses Drupal framework at back-end. Drupal provides great amount of flexibility to deploy small websites such as personal blogs to high traffic oriented business based websites. Drupal is distributed under GPL (General Public License) and is maintained and developed by a community of several users and developers.
Drupal content management framework runs on any platform that supports running of web-server including PHP and Database like MySQL, MSSQL etc. Drupal core comes with every basic feature needed to deploy a website such as registration for user account including maintenance, customized page layouts, RSS feeds, administrating system, general classification. Drupal core installation is not only limited for single website but also for multiple user blog, Forums and community based websites.
"Drupal is highly recommended for government websites and business sites with heavy traffic, said Tim Harris, Business Development Manager of WebhostUK. He further added, "We have developed a unique Drupal Hosting plan along with fast, reliable and secured server environment for Drupal websites. We want to provide best infrastructure and user friendly Hosting platform to our valuable customers".
WebhostUK Drupal Hosting plans are hosted on high-end and optimized Hexa Core Servers with 64GB RAM and Pure SSD Drives. Servers are located in best datacenters based in UK and US. WebhostUK provides 24X7 quality support services through Live Chat and Tickets (Email support). Servers are monitored round the clock by system administrators to provide reliable and to deliver 99.9% uptime guarantee for hosting services.
Drupal Hosting plan starts from £5.00GBP/month powered by world's best control panel cPanel. SSD drives server delivers faster response time and less chance on hard drive failure. Drupal hosting plan are setup immediately after signing up within few minutes and comes with 30 day money back guarantee.
For more details on WebhostUK Drupal Hosting plan, please log on to:
https://www.webhostuk.co.uk/drupal-hosting.html
About WebhostUK LTD:
WebhostUK LTD is a UK based fully managed web hosting service provider since 2004. WebHostUK provides wide range of web hosting services like Domain name registration, Shared Hosting, Reseller Hosting, SSD Cloud VPS, Dedicated Servers, SSL certificates and many more.
For more details, visit: https://www.webhostuk.co.uk