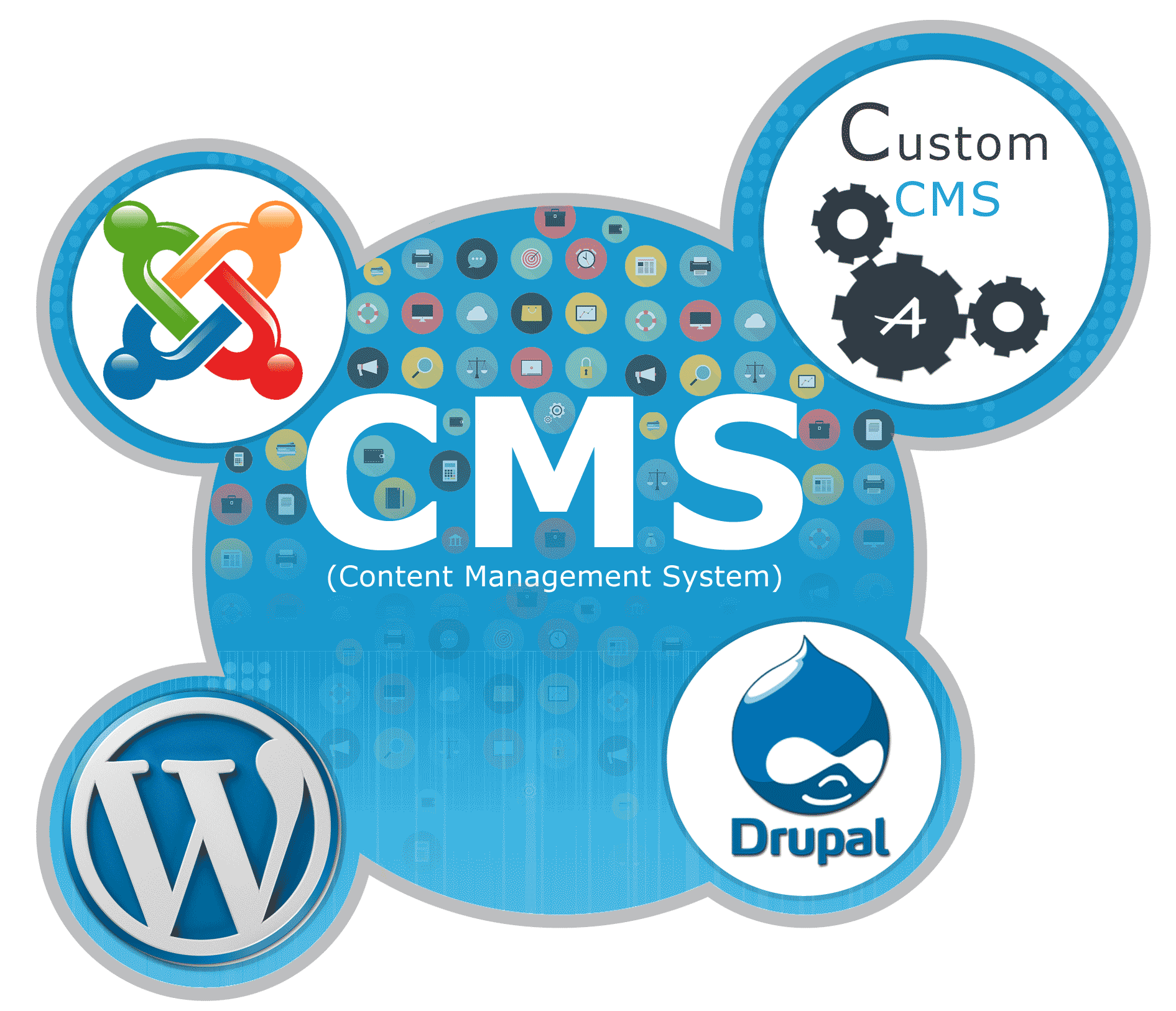 There are dozens of great CMSs out there when it comes to picking a content
management system for a development project. Regardless of what type of site
you're building, there's probably one perfectly-suited to it. Depending on
how advanced you need the CMS to be, what language it's built in, and who is
going to be using it, it can be a nightmare trying to find the "perfect" CMS
for a project.
The problem is that most designers and developers don't want to spend time
learning a bunch of different CMSs. However, some CMSs have a slight edge
over the rest of the competition because of the usability of the software.
Some are just easier to install, use and extend, thanks to some thoughtful
planning by the lead developers. That means they need something that's both
flexible and powerful.
As popular in name as these three open source CMS WordPress, Joomla! and
Drupal, are pretty unarguably the best CMSs out there.
Some have practically become household names (in designer households, at
least), while others are a bit more obscure.
Try them out and decide for yourself which one fits your needs and fulfil
needs of your clients.
1) WordPress
WordPress is a top-ranked CMS platform that includes numbers of add-ons and
strong community support to help you create a fully functional business
website. It's a great platform for beginners
There are thousands of Free and paid specialized themes available for
WordPress, as well as thousands of plugins and widgets to extend its
functionality. User-friendly dashboard for managing content. WordPress also
has an incredibly active community surrounding it, a great part about the
WordPress community is the amount of help and documentation online you can
find on nearly every aspect of customizing WordPress.
2) Joomla!
Joomla! is an award-winning content management system (CMS), which enables
you to build Web sites and powerful online applications, including its
ease-of-use and extensibility, have made Joomla the most popular Web site
software available. Best of all, Joomla is an open source solution that is
freely available to everyone.
There are lots of people that love Joomla and that's great. Joomla! has been
used for everything from inventory control systems to reservation systems,
to complex business directories, in addition to normal websites.
The Joomla site hosts more than 7,758 extensions, so you know the developer
community behind the popular CMS is alive and kicking. Like WordPress, you
can add just about any needed functionality with an extension. However, the
Joomla theme and extension community relies more on paid resources, so if
you're looking for customization's, be ready to pull out your wallet. You
can also grab Joomla plugins
3) Drupal
Drupal is the third most popular CMS application used. The application is
quite popular and is also backed up by an enthusiastic community. Drupal has
a very active community, with a number of IRC channels, forums, and even
face-to-face events.
There's also community-generated documentation that is constantly being
updated and improved. This documentation includes all you need to know about
installation, building sites and modules, designing themes, and more.
Drupal is an open source content management platform powering millions of
websites and applications. It's built, used, and supported by an active and
diverse community of people around the world.
There are more than 6,000 add-ons ("modules") available for Drupal, making
it easy to extend Drupal's functionality to do just about anything you want.
This means you can spend your time focusing on design and content, rather
than having to code a bunch of complicated features.
You need any of the above Content Management System Web hosting ( CMS Hosting )  We offer Best one click auto installer Web hosting service to get you start in a minute.