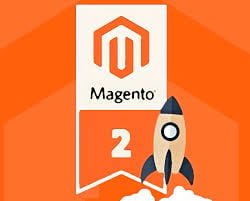 Magento edition 2.0.1 includes several exciting and new features:
Braintree Hosted Fields securely collect all sensitive payment information in checkout so merchants can qualify for the simplest set of PCI compliance requirements. Merchants retain complete control over their checkout style and layout because Braintree gathers credit card data using small, transparent iframes that replace individual payment fields. Braintree settlement reports are now also conveniently available within the Magento Admin.
PayPal enhancements include PayPal in-context checkout and saved credit cards. In-context checkout helps to increase conversion rates 69 bps by allowing shoppers to pay with PayPal without leaving the merchant's site. PayPal saved credit cards boost repeat purchases by allowing merchants to securely store credit card information with PayPal so customers do not need to re-enter it in checkout or when reordering items from the Admin interface.
Improved management interfaces make it faster and easier to search for information in the Admin, set up global search synonyms, and create new product, category, and CMS content.
Security Enhancements
The release includes enhancements to improve the security of your Magento application. There are no confirmed attacks related to these issues to date, certain vulnerabilities can potentially be exploited to access customer information or take over administrator sessions. Its recommend that to upgrade Magento software to the latest version as soon as possible.
System Requirements
Our technology stack is built on PHP and MySQL. Magento 2.1.0 supports:
Incase you are looking for Magento hosting try our : Specialized Magento Web hosting packages