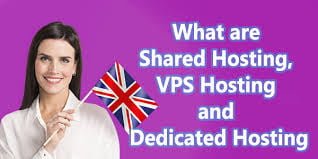 Web hosting is a service that allows organizations and individuals to post a website or web page on to the Internet. When Internet users want to view your website, all they need to do is type your website address into their browser.
Their computer will then connect to your server and your webpages will be delivered to them through the browser. Most hosting companies require that you own your domain name in order to host with them. If you do not have a domain name, the hosting companies will help you purchase one.. Most of your current files (documents, pictures, software etc) are sitting there on your personal computer/laptop.
Only you can access them, right? If you wanted to show those files to other people, you'd have to send the files to those people, think of web hosting as sending your 'files' to a whole lot of people.
Your website is the file and essentially it's being put up on the internet for people to view. So instead of having to send complex website files to people in order for them to be able to see your website, they're able to simply type in your website URL and view it all there.  A web host, or web hosting service provider, is a business that provides the technologies and services needed for the website or webpage to be viewed in the Internet. Websites are hosted, or stored, on special computers called servers.
What are the different types of Web Hosting?
With all the different types of hosting available, it can be confusing as to which one is right for you. Do you choose shared hosting, a VPS, or a Dedicated server?
In this article we will cover the basics of the different types of hosting plans so you can find which type is the right one for you.
SHARED HOSTING
Shared hosting is the most classic and most popular hosting plan along most people on the world. Web hosting in which the service provider serves pages for multiple Web sites, each having its own Internet domain name, from a single Web server.  The main reason why people pick this plan is that they actually don't need more than that. It's also usually the cheapest hosting option.
You can opt for a Shared hosting if you fall in any of the following:
Having a plan to start–up a venture using your own or borrowed capital.
Expecting a low initial rate of visitors say 500 per day.
Limited number of email accounts to be set up as you currently have only a limited number of employees.
Planning to host and maintain only your web site and a couple of blogs etc.
VIRTUAL PRIVATE SERVER (VPS)
A virtual private server (VPS) is a virtual machine sold as a service by an Internet hosting service. A VPS runs its own copy of an operating system, and customers have superuser-level access to that operating system instance, so they can install almost any software that runs on that OS.
VPS hosting is more powerful than shared hosting, since everyone gets a nice private virtual server each. So technically, you get a nice chunk of server space etc for yourself. That's a nice step up from the shared hosting option. So even though technically you're on the same physical machine as others, you have your own little space – so no sharing with others. This usually means a better performance and faster loading speeds.
Who should go for a VPS ?
The users who have sites with huge volume of visits and complex tasks being executed VPS hosting is recommended. This is because such website requires high amount of resources and constant monitoring on the part of the server admin. VPS becomes bit expensive but if you need more resources it is better to go for a VPS.
DEDICATED SERVER HOSTING
Dedicated servers are often the fastest and most powerful choices available, though some of the high-end VPS options can give the lower performing dedicated servers a run for their money.
Leasing an entire server on which to host your website. You get access to all hardware and software from your web server software right down to the operating system all for a very hefty price.
Dedicated hosting is only for the heaviest of power users. The ability to control your own operating system often can mean your on your own when it comes to software support and by the nature of your own customization's, should the hardware fail it can take more time to recover your site. If however you have security sensitive data on your website or a very high traffic load a dedicated server may be for you as you alone have access to the system meaning that all RAM/CPU/disk space/etc is under your full control.
The result is that performance should be very predictable, which is very important for those who are planning on hosting e-commerce solutions or planning on monetizing their website(s) in other ways.
Who should go for a Dedicated Server ?
Dedicated server is recommended for big companies and institutions who have huge data and perform multiple tasks and calculations. Dedicated server is expensive but you have full control over the server and you can install anything you require for your site. With a dedicated server you have ample resources to handle any volume of requests for your site.
CLOUD HOSTING
Cloud hosting is an entirely different, I guess you could say it's a little like renting.
With normal hosting, you get a machine that gives you resources, like memory and CPU time. With Cloud hosting, you don't have a machine. Your hardware is virtual, which brings a whole host of cool benefits.
It's pretty advanced and can be pretty cost efficient when compared with the other types of hosting, but it's definitely something that is trending on 2015 and beyond.